Miles ERP
®
- ERP for transport industry
Comprehensive enterprise resource planning system for any transport for companies of all sizes.
Third software generation responds to today's challenges.
Miles ERP instances network with each other.

Download booklet (pdf)
Display video
Display video
---
Miles ERP is for
Bus.
Regardless of the type of the business.
Regular bus lines. Bookings. Contracts. Integrates also with travel retail sales systems.
---
Taxi.
Also for special transits.
Interfaces to taximeter systems. Social service transits (excess). Instant orders. Bookings. Combined orders. Collections.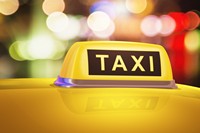 ---
Freight.
Regardless of the type.
Bookings, contracts, special transits. Trailer management. Logistic chains (centralized or distributed order handling).
---
Miles ERP. Complete solution for transport company's data management and operative control.